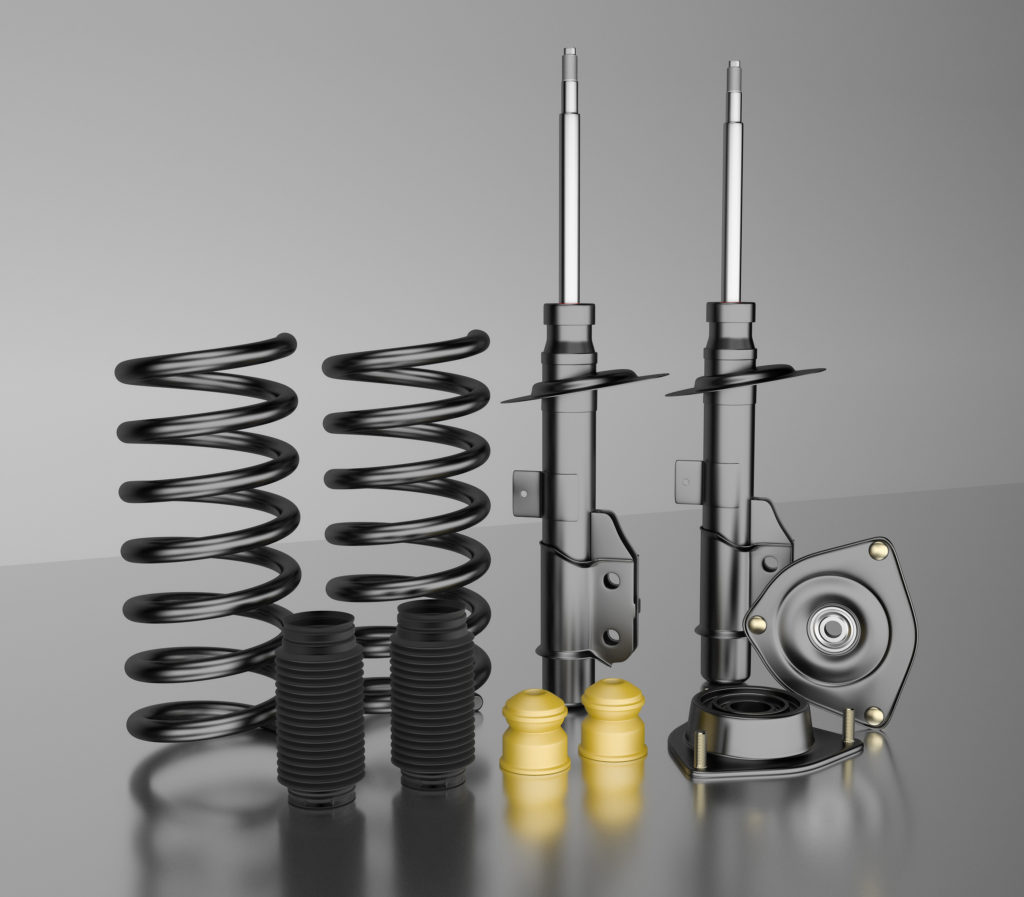 Auto parts can typically be divided into two types: OEM and aftermarket. OEM parts are created by the manufacturer for specific use with certain models. The fit is expected to be exact and using OEM keeps the warranty intact.
On the other hand, aftermarket parts are a broad category covering auto parts not created for one specific make and model. While they are cheaper, the quality drastically varies from OEM equivalency to poorly made parts that can place a greater wear and tear on your vehicle.
In between these two, grey-market OEM parts have recently received a significant amount of attention. Learn what they are and potential issues that could arise from their use.
What Defines "Grey Market"?
Grey-market OEM parts are essentially knockoffs of the real deal. Some can be found online from marketplaces like Alibaba, Amazon and eBay, while others are shipped directly to auto body shops.
The manufacturer's own facilities or related contract facilities overseas create the parts, but some components may be excess, meaning too much was created to fulfill a particular order. Traditionally, OEM parts go from the car manufacturer's authorized channels to US dealerships. Meanwhile, the contract facility attempts to shop around the extras, sometimes advertising them as genuine OEM parts.
These parts may end up at independent body shops or listed on the internet. In less-honest cases, one of the manufacturer's dealerships buys and sells grey-market parts at a significant discount.
Why These Parts Are Receiving Attention
Auto Week shed light on the inconsistencies and concerns involving grey-market OEM parts. A Florida auto parts trade and distribution center working directly with US car dealerships bought close to $200,000 worth of parts from a licensed Nissan parts distributor in Oman. Nissan only accepts parts for its US dealerships if they're coming from its North American supply chain.
To cut down on the amount of knockoff parts being sold at its dealerships, Nissan had US Customs sample and examine roughly 10,000 parts from the order. Within this sample, it was clear that some of the parts were not authentic Nissan components.
Yet, a more comprehensive look found that a majority of the shipment included authentic Nissan parts. The auto parts trade and distribution center commented that Nissan's strategy is forcing them to pay higher prices and that this particular move greatly impacted their profits.
By contrast, Nissan says that parts from non-authorized sources don't always meet North American design and performance requirements. Per Nissan's franchise agreements, not using genuine parts voids vehicle warranties. These same non-authorized parts are also insufficient for recall repairs.
What Makes Grey-Market Parts Questionable?
If the part looks real and it's from an authorized contract facility, isn't the customer getting a legitimate part? Unfortunately for the following reasons, it's not always that simple.
Intellectual Property Rights Issue
Since 2014, the National Intellectual Property Rights Coordination Center has seen a growing number of counterfeit auto parts enter the United States. Parts are branded as being from car manufacturers, but they're produced at contract facilities. Especially if the part is sold at a manufacturer's dealership, the customer may be tricked into thinking the part is genuine, unless its origins are disclosed.
This last issue opens up litigation issues for the car manufacturer and the dealership, as not disclosing the source of a grey-market part violates consumer protection laws.
Safety Concerns
Just because a part looks authentic, doesn't mean it will function like a true OEM part. Often the case with aftermarket parts, not everything is certified for quality and safety. As a result, grey-market parts may make vehicle safety systems less effective and could even result in electrical issues.
Additionally, car manufacturers have model designs for different global regions. One issue with grey-market, also labeled as "Opt-OE" parts, the parts being shipped to the US are intended for European or Middle Eastern model vehicles. Not only are the parts not tested for American vehicles, they don't meet US regulatory standards and won't properly function with the rest of the vehicle's components. This could result in more repairs down the line or cause a serious accident.
Not all parts pose the same type of issue. Something strictly cosmetic may be fine, but parts like bumpers, air bags, hoods and side panels not only compromise the vehicle's structural integrity, but may also result in other parts malfunctioning. In a 2010 Consumer Reports investigation, crash tests using grey-market bumpers and radiators prevented the airbags from fully deploying in an accident.
Unfortunately, safety system components tend to be the most popular grey-market OEM parts, with airbags and brake pads leading the way. Other common grey-market components include:
Drivetrain parts and filters, which have been known to cause engine failure or create a fire risk.
Body components change the alignment of crumble zones, making passengers more vulnerable.
Light and other electrical components may cause a fire or electrical failure.
Wheels aren't strong enough to hold up to high speeds and rough roads.
Windshields don't always have the interior membrane, causing them to be easily shattered.
Impact On Legitimate OEM Market
Car manufacturers have a reputation to uphold; unscrupulous dealerships and auto body shops can taint that by claiming to use OEM parts that actually come from non-genuine sources and endanger safety.
Beyond reputation, the counterfeit auto parts industry is rapidly growing and currently worth more than the GDP of Canada or Brazil and could be a $2.3 trillion industry by 2022. Right now, the industry also takes $2.4 billion away from OEM tire sales and $198 million from OEM battery sales in Europe alone.
Beyond the dealerships, e-commerce marketplaces do little to regulate the sale of grey-market OEM parts. While individual shipments like this seldom go directly to an auto body shop, they create a pathway for DIYers to avoid going to the local auto parts store. As consumers are depending on an online listing, it's not always easy to distinguish an illegitimate grey-market part from a legitimate OEM one.
To stem these sales, Alibaba has since blocked sellers from listing airbags and restraint systems. Although it's a start, it does not take into account the full scope of counterfeit parts and the life-changing effects they could have.

At DaSilva's Auto Body, we pride ourselves on using genuine OEM parts for our repairs. To learn more about our services, contact our Naugatuck shop today.