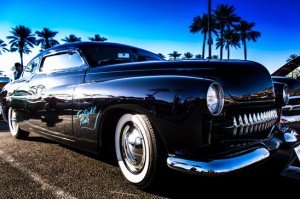 There are practical cars, and then there are aspirational rides. The former takes you places, while the latter often sits in the yard, receiving a bit of work here and there. Be it a shell of a muscle car or a few-decades-old vehicle needing significant maintenance, it's a car that requires one thing – extensive work from a professional.
Within the Naugatuck Valley area, DaSilva's Auto Body specializes in car restoration. No matter the decade or the make and model, our team provides a range of transformative options and skilled, talented technicians with the expertise to achieve exceptional results.
Bring your car in for hassle-free service from start to completion. Just like you, we're passionate about cars and understand what this project means. From restoring its driving condition to turning it into a show car, we can do the following repairs:
Engine construction and component fabrication
Specialized maintenance
Current and future diagnostics
Mechanical work – We restore and service older systems
Metal and fabrication – We have the ability to create full bodies, parts, and trim
Painting – A fresh coat or a finish ends up flat and smooth. In the process, we sand, seal, and prime to achieve a crisp, uniform result.
Upholstering – We'll restore the interior to its original specifications, including any custom upholstery, seats, headliners, vinyl tops, and carpet.
Restoring wood and coach trim
Restoration begins like many auto body jobs – with a diagnosis. In the process, we disassemble the vehicle and parts to determine which repairs are needed. From here, our experienced technicians:
Order, assemble, and install parts
Fabricate and replace metal panels
Strip away any chemicals
Perform quality checks, including a road test, if you intend to drive the finished product.
Keep in mind that auto restoration is not solely a superficial process. We service the entire vehicle:
Body repair
Brakes
Cooling systems
Chassis fabrication
Electrical repair
Engine and transmission tuning
Rebuilding and repairing the engine
Fuel systems
Rust and metal repair
Suspensions
Give your classic car the respect and care it deserves with DaSilva's Auto Body's restoration services. To get your car out of the driveway and onto the road or into the showroom, start with a call to our Naugatuck, CT location to schedule an appointment.