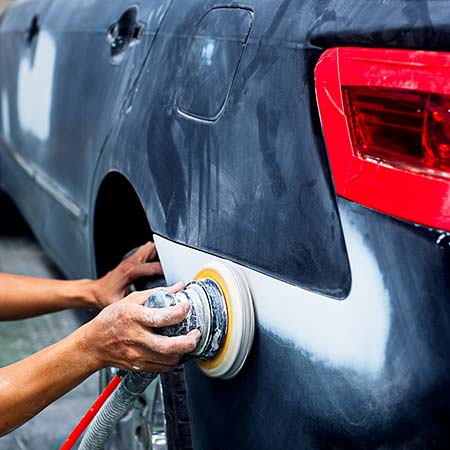 Who wouldn't want their car to look like new?
Time fades the exterior, while the weather and ordinary wear and tear invite dirt, bring scratches, and dull the once-glowing luster.
Let DaSilva's Auto Body recapture that like-new quality! Our detailing services encompass a full range of interior and exterior treatments, with our skilled technicians using high-quality products to get the job done.
Interior Auto Detailing
Leather Cleaning: Block UV rays and remove wear and tear with leather cleaning and conditioning. Keep your interior dirt free and supple.
Carpet & Fabric Cleaning: We vacuum, shampoo, and rinse the interior fabrics to loosen and remove dirt, grime, and debris. Our process kills germs and bacteria and lessens odors.
Interior Cleaning: Our professionals address all aspects – the dashboard, the vents, panels, and all other nooks. We vacuum away the debris and then clean all surfaces.
Exterior Auto Detailing
Paint Treatments: Spots appear on the surface, dulling or marring the appearance. Our surface treatments eliminate signs of oxidation, tree sap, bugs, and bird droppings, and then clean and protect the exterior.
Scratch Removal: We'll restore the vehicle's shine by polishing away the scratches, swirls, and scuffs.
Wax: Quality regular waxing protects against the sun's UV rays and brings back that glossy appearance.
Sealant: The longest-lasting medium protects the surface and keeps up that brand-new shine.
Chassis and Wheels: We cover the full exterior – underside and wheels included. Our team cleans the wheel wells and suspension components, and then washes and protects the wheels against cracking.
Lights and Trim: For the rest of the exterior, we polish the surface to remove all signs of oxidation and then clean, dress, and protect it to guard against cracking and fading. Our shop works with a range of materials, including plastic, vinyl, rubber, and chrome.
If you're looking to give your vehicle that showroom look, regular detailing is a must. Contact us to schedule an appointment!