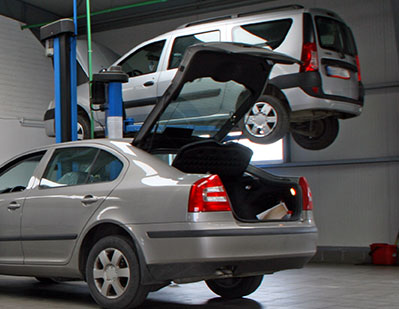 Leasing a vehicle is one way to get the car of your dreams, but at some point, the dealer expects it back. As this deadline approaches, the leasing company has a third-party inspector assess the car for excessive wear and tear, and will then charge you for any signs that go beyond this metric. While vague, this factor – and the figure you'll be expected to pay – reflects any costs above standard refurbishment.
When to Schedule Repairs
The process typically starts 90 days before your contract expires, so you have time to schedule repairs. No matter if you've already had an inspection completed and are shocked by the price tag, or are preparing for this step, bring your leased vehicle to DaSilva for quick and affordable service.
Specializing in end of lease repairs, our team strives to get your car in a condition meeting the return agreement while servicing at a discounted rate that fits into your budget. Depending upon the initial diagnosis, our team may:
Remove scratches
Repair dents, windshield damage and other superficial marks
Look for and fix mechanical issues
Fix tires with noticeable wear and tear
Clean and improve stained or torn upholstery
Practically any vehicle can be leased, so our shop works with all makes and models. And with our team, expect quality, dependable repairs with honesty and exceptional customer service. With end of lease repairs, we aim to help you save and get your vehicle in tip-top shape.
As you look at your car's timeline for repairs, contact our Naugatuck location to schedule an appointment!