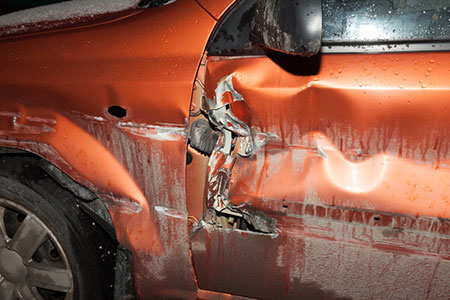 Servicing the Naugatuck, CT area for more than 30 years, DaSilva's Auto Body stands out with a two-pronged approach. On one end, clients count on our high level of craftsmanship to restore their vehicles to a just-new condition. On another, we have dedicated ourselves to providing a high level of customer service and product quality.
---
Demand for honest and thorough auto repair has allowed us to recently expand our business with new in-house experts and industry gold standard equipment. In response, our shop presents an array of services to fully repair your car after it has been damaged.
With a thorough and detail-oriented approach, we service vehicles with the goal of reducing or eliminating damage and, in doing repairs, provide high-quality replacement parts that are built to last. Honesty and a value-driven approach make up our core – we understand a car is one of your largest investments and know you want to get as much use out of it as possible.

Our auto body repair services cover all aspects of your car. Improve the exterior's aesthetics, ensure your engine operates at peak efficiency, and address all aspects by requesting any of the following:
Diagnostic Services: Have our top-tier professionals fully analyze and accurately determine what's wrong with your car or truck.
Painting: Enliven a fading exterior with a clean, fresh-looking coat of paint. Or after an accident, let us eliminate all signs of a collision with a brand-new paint job.
Restoration: When you've got that shell of a muscle car around in your yard, turn to our team to flesh it out and get it functioning. You'll be driving your dream car in no time!
Bumper Repair: This common damage can mar the otherwise perfect look of your car. After a minor collision, turn to our team to reduce scratches and dents.
End of Lease Repairs: Instead of paying the dealer an exorbitant amount, have us identify common repairs, and put your car into tip-top shape. We assist with scratches, dents, and windshield cracks and offer discounted rates.
Mobile Dent Repairs: When you can't come into our Naugatuck location, have our team come to you! Work with us to repair scratches and dents without spending a fortune.
Paintless Dent Repair (PDR): This ever-popular and quick technique takes out the dents without disrupting your existing paint job – and doesn't even require a new coat or finish! Get your car looking like new without waiting through an extensive, drawn-out process.
Detailing Packages: Keep your car's exterior looking fresh throughout the year. Get more than one treatment at a deal with a choice of detailing packages.
DaSilva's Auto Body services all makes and models, from classic cars to the latest computer-based vehicles. Contact us to schedule an appointment!