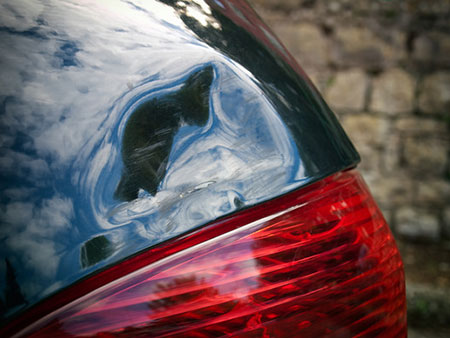 Of all exterior parts, bumpers weather the most damage, from auto collisions to minor parking lot incidents.
Owners expect the bumper to receive some scratches and dents – after all, it's an essential safety feature. After some time, however, the accumulating dings begin to look unsightly. Not to mention, years' worth of scrapes, scuffs, gouges, and scratches lower the value – or indicate your car is showing its age. With these two factors in mind, bumper repair becomes a must at some point for every car owner.
Handling Bumper Damage
DaSilva's Auto Body handles a range of bumper repairs – cosmetic to minor collisions. Our team prides ourselves on achieving exceptional results. For this crucial part, our professionals utilize a range of restoration techniques and service all auto makes and models. And while it's a relatively simple process, we strive to provide state-of-the-art repair services, all while saving you time and money and preserving your car's value.
Whether you come to our Naugatuck shop or request mobile bumper repair, our team of professionals is ready to:
Ensure the original factory paint remains untouched – crucial for custom paint jobs.
Address and improve any peeling paint.
Remove surface scratches without a complete paint job.
Repair and replace damaged bumpers with quality OEM parts when reconditioning isn't an option.
When painting's necessary, repair the original factory finish, using color-matching technology to achieve the original and precise shade.
Repair older and newer models.
All cars need a bumper that's ready to protect and guard against more serious damage, while owners seek to have a clean, modern-looking appearance. Trust in DaSilva's Auto Body to achieve both!
When your vehicle's bumper shows any of the above signs, contact our Naugatuck location to schedule an appointment.