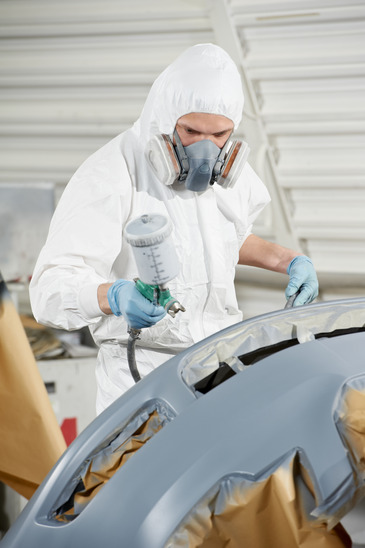 There comes a point when your car develops a faded exterior, often through years of being exposed to the elements. Or scratches and dings become apparent and unsightly on the surface. Not to mention, rust is always a concern. After an accident, too, the interior may be repaired, but signs of buckling still indicate a collision occurred.
Painting, essentially, resolves all of these issues. A fresh coat gets your car or truck back to looking its best, all while it protects metal components.
At DaSilva's Auto Body, we pride ourselves on taking a detail-oriented, thorough approach to every paint job. Our goal is to meet and exceed your expectations and, ultimately, to have you fall in love with your vehicle's new look. When you feel it's time, we'll be more than happy to show you how our work and services can transform your car's exterior.
Learn About Auto Painting Spray Booths →
Multi-Step Auto Painting Process
First, repairing any body issues
Surface preparation – to ensure the job gives a smooth look that lasts
Surface sealing – to keep the paint staying shiny through standard wear and tear
Painting – Depending upon your goal, select a gloss, color metal, or metallic option
Protect – A finish to make sure the paint lasts.
Why Work With Us to Repaint Your Vehicle?
With winters in Connecticut, a fresh, solid coat helps protect against ice- and salt-related rust
It's the finishing touch when repairing damage
Our experienced technicians keep the color consistent – even when it's manufacturer specific or a custom job.
Our team is licensed according to state requirements
You'll receive a quality, thorough job at an affordable price
We start and complete every job with customer satisfaction in mind.
Ready to revitalize your car's appearance? DaSilva's Auto Body is prepared to handle any task! Contact our Naugatuck, CT location today to schedule an appointment.