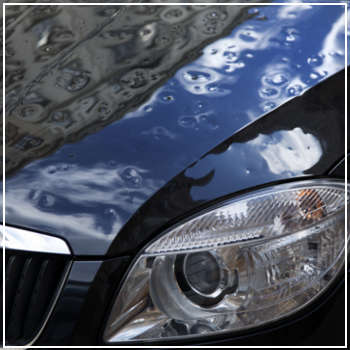 When you hear from the local weatherman that a hail storm is coming, you likely stay indoors to be safe. However, what about your car that's parked uncovered in the driveway? Hail stones – sometimes as large as baseballs – can make hundreds of tiny dents all the surface of your car and may even shatter the windows.
Generally, hail will not affect your car's functionality, but it's appearance in the aftermath is a major concern. Especially if you'd like to sell it in a few years, a bunch of dings and dents over the hood and roof greatly bring down vehicle value. So, to keep your car visually desirable, what can you do?
Fixing Hail Damage
Unfortunately, because most hail damage isn't related to a motor vehicle accident, your insurance often refuses to cover it, unless you use glass or comprehensive coverage. In these cases, still expect to pay a high deductible for any repair work done.
When you contact your insurer, make sure you:
Have the work appraised. Work with your insurer or have a third-party review it and give an estimate of repairs needed and cost. Have the vehicle fully cleaned off before the inspection so an accurate appraisal can be performed.
Consider paintless dent removal (PDR): A professional doing this extremely skillful and detailed procedure uses a tool to pop or massage dents out and get them back into place. As a result, a full paint job is not needed. However, understand that PDR doesn't work on larger dents and won't have much of an effect if hail has cracked the paint.
Consider conventional auto body repairs for the larger dents, which can affect the side panels. Painting and restoration services, plus any glass replacement, may be needed.
Get a car cover. If your home or apartment building isn't equipped with a garage, your options include:

Installing a portable garage or carport
Getting a car cover or car blanket to completely cover the surface
Finding a reliable public shelter where you can take your car if a hail storm is predicted.
In the meantime, if your car just got hit by hail, make an appointment with DaSilva's Auto Body for an assessment of repairs. To learn more, call our Naugatuck location today.