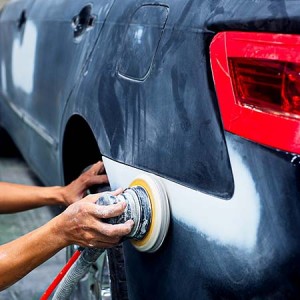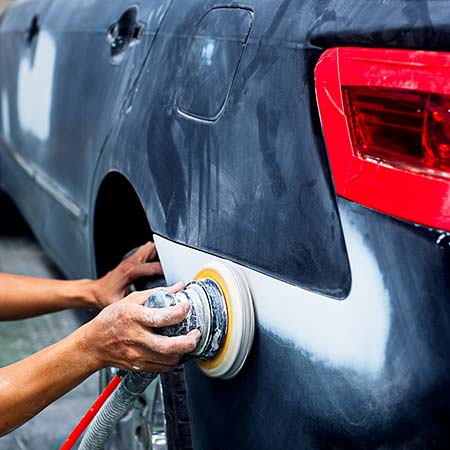 The most common type of auto accident is the rear-end collision. It can be caused by following too closely, not paying attention to the road or making a last minute turn, among many others. When the front of another vehicle hits the back of yours, serious damage can occur, especially to the aesthetics. Rear-end collisions are a common auto body repair request, along with more minor dent repairs. If a shopping cart hits your car or you back into a mailbox, you want the damage to be fixed right away. At DaSilva's Auto Body, our top-tier professionals can help.
Bumper Repair
Rear-end collisions cause damage to your bumper and the surrounding taillights, trunk and fenders. We reduce scratches and dents by repairing your bumper cover. Most cars come with a plastic cover over the actual bumper to lessen the risk of irreparable damage. We will grind, sand, sculpt and paint your bumper until it is good as new. Additionally, it is important to have a full diagnostics check performed to see if any internal damage was caused.
Paintless Dent Repair
At DaSilva's Auto Body, our experienced team uses the PDR technique for dents: Paintless Dent Repair. This process is much quicker than applying a new coat of paint, which could disrupt the existing paint job if, for example, there is an issue with color matching. We use special hand tools to reshape the metal from behind to leave your car's finished intact. The PDR technique saves you time and restores the value of your vehicle, as if the dent was never there in the first place.
Mobile Dent Repair
When you come out of the grocery store to find that a branch has fallen on your car, what do you do? If you're en route and not able to stop by our Naugatuck location, we'll come to you! Mobile dent repair is just one of the ways our team demonstrates extraordinary customer service. We will get that branch off your car and perform paintless dent repair so you can be on your way.
If your car needs dent or rear-end collision repair, trust the detail-oriented technicians at DaSilva's Auto Body to get the job done. In business for 25 years, we're the solution for all auto body repair needs. To schedule an appointment, contact us today.