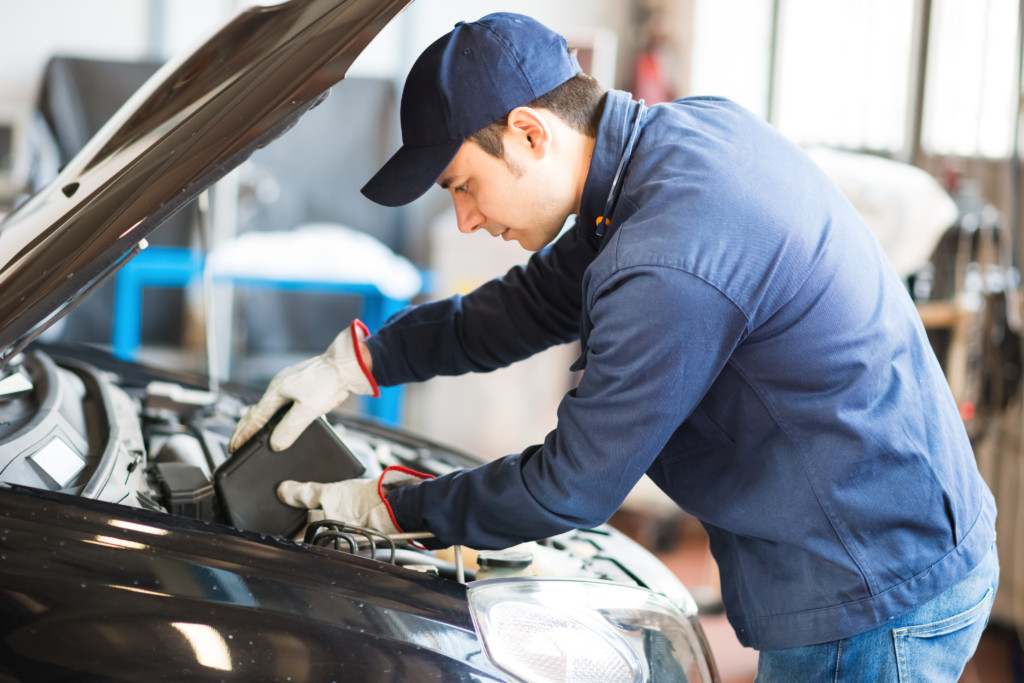 For your car's engine to run well, it needs a few fluids. Added to the radiator, coolant is a mix of antifreeze and water that protects your engine against extremely hot and cold temperatures. In particular, antifreeze passes through the engine to absorb and transfer heat. As with all fluids, coolant's composition deteriorates over time. As a result, you've got to have it changed or flushed.
When to Change Your Car's Coolant
What happens when you ignore your coolant? Eventually, the fluid turns acidic and loses its properties to prevent rust buildup. Its presence causes corrosion, leading to potential damage within the radiator, water pump, radiator cap, thermostat, pump and other parts within the coolant and heater systems. Eventually the engine overheats, causing steam to come out from under the hood or completely fail.
There's no standard answer for when to change your coolant. Like your oil and transmission fluid, you should occasionally check for:
Color: Ideally, your coolant should be orange. If it's any other shade, it's time for a change.
Time: Coolant isn't always on your car's maintenance schedule, so make sure to have it changed or flushed every two years.
Mileage and Maintenance Schedule: For vehicles that have this listed, every 30,000 miles is a good rule of thumb. However, amounts vary by manufacturer. For instance, some Hyundai models only have the coolant changed after the first 60,000 miles, then every 30,000 after. For certain Mercedes-Benz models, the manufacturer recommends every 150,000 miles.
Extreme Cases: Certain vehicles put more stress on their cooling system, through towing and other extreme activities that generate more heat. In these cases, your car will need more frequent checks and flushes.
A Change or a Radiator Flush?
A coolant change, also referred to as a "drain and refill," is a fairly simple and standard process. A technician drains your car's radiator, then refills it with new fluid.
On the other hand, a flush is a more complex process that is only necessary if the fluid or radiator has been contaminated. In one common instance, transmission fluid leaks into the radiator. During the flush, your car may be hooked up to a machine that removes all of the fluid and circulates new fluid to remove any debris, rust and foreign particles. After your system is fully clean, new coolant – typically, antifreeze and a corrosion-protecting conditioner – gets added to your radiator.
Through this process, anything that has been building up or harming your coolant system gets flushed out. Long term, it helps protect your car's radiator, hoses, heater, coolant pipes, gaskets and water pumps.

Has your engine been overheating? It could be time for a coolant change or full system flush.
To find out what's needed, have DaSilva's skilled technicians examine your vehicle. Contact our Naugatuck location to schedule an appointment!