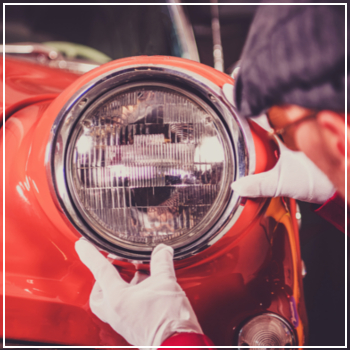 Restoring an older or antique car is a dream project for many people. It allows car enthusiasts to explore the inner workings of a classic automobile and use DIY skills to get it running again.
Especially for classic and antique vehicles, you may run into roadblocks along the way. Particularly, parts can be difficult to source, older vehicles not manufactured with galvanized steel can rust more easily and you have budget to consider.
Disorganized efforts may result in a classic car rusting in the driveway, rather than making it to the next car show. Yet when carefully planned with the help of professionals, you can successfully complete your project. As you plan a vehicle restoration project, here's what you need to consider.
Finding the Right Car
You have likely done your research into time periods, models and body designs, so use this knowledge to guide your search. As you browse magazines and advertisements, don't make a quick decision. Instead, schedule a time to inspect the car you're interested in and learn more about its specific history.
Inspect the vehicle for rust, especially in harder-to-see areas like the undercarriage and below the carpets. Once you've settled on a vehicle you like and can work with, do more research on sourcing parts.
Thinking About Parts
When restoring an antique or classic car, you'll undoubtedly need replacement parts. However, you can't always walk into an auto parts store to find them. Instead, restoring a vehicle may come down to a couple factors: Finding OEM parts through salvage or the secondary marketplace and making modifications with newer aftermarket components.
Although some car enthusiasts may refuse to use newer parts due to their lack of authenticity, you may need to make a few compromises based on availability and your goals.
Doing the Work
Based on your skill level, you might feel comfortable making some updates but not others. Especially when it comes to the engine, transmission and exhaust systems on older vehicles, you'll likely need to involve the professionals. At this stage, outline the updates you intend to make based on your capabilities and what will require professional car restoration services.
Creating a Budget
Especially if car restoration is not a regular hobby, these projects can become a money pit. You're able to find and install some parts but the vehicle starts to rust and more work becomes necessary. Or it remains in the garage, only partially finished because you underestimated your budget and repair skills.
In this case, think about how much you can spend on a vehicle, parts and work to determine the project's feasibility. Give yourself some leeway in case unexpected work is needed down the road.

Have you recently purchased a classic or antique car and are thinking about restoration? Bring your vehicle to the professionals at DaSilva's Auto Body. To learn more about our restoration and rust removal services, contact our Naugatuck shop today.