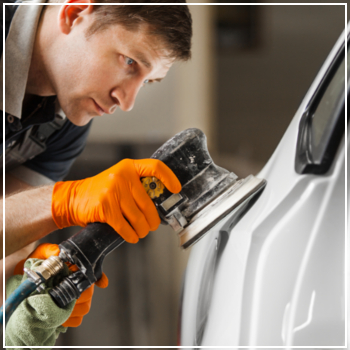 Rust is a risk for all cars but older vehicles can be more vulnerable. As such, those in the market for a used car should thoroughly examine any vehicle they're considering for signs of rust.
Beyond the visual, a vehicle with significant rust damage may not be structurally sound. Especially if rust has reached the frame and body panels, it can weaken the vehicle's crash protection or increase the chance of a serious accident.
Anti-Rusting Measures for Cars
Older vehicles, particularly those manufactured before the 1990s, were not made with galvanized steel like today's cars and are more likely to start rusting sooner.
Another factor to consider is safety. Whether you're planning on purchasing a newer used car or a classic model, do your research for complaints and issues concerning early corrosion or recalls.
Keep in mind, purchasing a newer-model vehicle doesn't automatically mean more security. For one, certain models and features are more prone to rust than others, like the 2021 Ford F-150.
Secondly, the vehicle quality is often related to how well the previous owners took care of it, including storage and regularly washes. Risks of rusting increase when a vehicle is regularly kept outdoors in the cold and snow or a humid climate near the ocean.
That said, more recent vehicles are equipped with anti-rust features. Aside from galvanized steel, this includes a protective coat for the paint job and use of aluminum and carbon fiber over iron.
Checking for Rust
As you're searching for a used car and looking at models for rust:
First check underneath the car. Examine the frame rails, wheel wells, exhaust system and suspension for rusting.
Look under the trunk carpeting and the doors, inside and out.
Check along the front and rear windows, assessing the border around the glass.
See if you can spot any bubbling paint on the vehicle.
Pull a report on the vehicle's history, looking for signs of an accident.
Examine the paint job. Aside from bubbling paint, having fresh paint on one section can indicate a chronic rust issue.
See if the vehicle is dripping, which can indicate a rusting exhaust system.
Should You Purchase a Used Car with Rust?
The answer to this question depends on how much and where the rust is located. Superficial issues can generally be removed right away before they spread, yet the vehicle isn't fixable or worth purchasing if:
The body panels show signs of rust, including holes through the metal.
You can spot corrosion along seams, the inside of a door or along the fender.
You see rust on the floor of the vehicle or trunk.
Corrosion exists near the brake or gas lines.
If you recently purchased a used vehicle, have our team at DaSilva's Auto Body examine it for rust. To learn more about our services, including rust removal and rustproofing, contact us today.