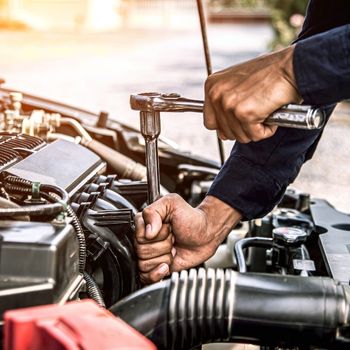 Since the COVID-19 pandemic started, supply chain issues have influenced inventory levels, as well as how quickly and affordably homes can be built. Cars also fall within this scope: As parts are often sourced from overseas, shipment delays trickle down to how soon auto body shops can perform repairs.
Labor shortages can lengthen this process too. Understand how these ongoing changes may influence the timeframe for repairing your car.
Current Supply Chain Issues
Our economy is a global entity, with sourcing and transportation networks across multiple countries and auto body repairs are not any different. Starting with issues related to how materials get sourced and extending to part and labor availability, current issues encompass:
Material Shortages: Shutdowns have had a rippling effect on the global economy, starting with how raw materials like steel, aluminum and lithium get sourced. This delay automatically creates an auto parts shortage, even before shipping delays are taken into account.
Transportation Delays: Once auto parts get manufactured, they are typically shipped from other parts of the world to the U.S. Department of Transportation. In addition to delays having parts shipped to the U.S., they now go through a more thorough inspection at customs before getting transported domestically to auto body shops.
Tariffs: Relations between the U.S. and China, along with changes in the European Union, have driven up tariffs and resulted in more expensive parts. Coupled with longer shipping times and labor shortages, this aspect has caused prices for service to increase.
Effects on Auto Body Repairs
How do these changes influence day-to-day auto body service and operations? Based on delays and shortages, this may entail the following:
Auto body shops might experience parts shortages. These are not uniform but more based on system and material. Shortages frequently involve parts for the brake, transmission and exhaust systems. Customers may need to call for availability and get an idea of how long service may take. In some cases, repairs can take a couple of weeks so in the meantime, you're advised to develop an alternative transportation plan.
Being more diligent with maintenance. Generally, a well-maintained car is less likely to succumb to the effects of wear and tear. As such, you're recommended to go in for regular oil and other fluid changes as a protective measure.
Expecting higher prices. This accounts for tariffs and material shortages, as well as transportation delays and limited labor availability.
As you take a more strategic approach to car maintenance, reach out to DaSilva's Auto Body for routine maintenance, diagnostic services and repairs. Contact us to schedule an appointment.