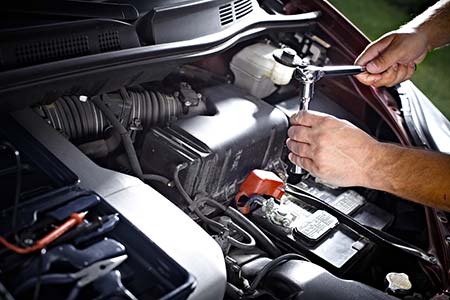 Notice a strange sound, find your car running sluggishly, or see the check engine light come on? Instead of taking a guess and fixing your car yourself, count on quality repairs, coupled with excellent customer service, from DaSilva's Auto Body.
At DaSilva's, we don't just complete the job. Our skilled staff excels with years of experience, including on all makes and models. Our people-friendly approach ensures all appointments are delivered with a friendly attitude, efficient customer service, and quality repairs completed in a reasonable amount of time.
Our detail-oriented technicians are available for the following services:
Full repair and maintenance
All general repairs
Diagnostics
Regularly-scheduled maintenance
Bumper repair
Mobile & Paintless dent repair
Tune-ups and engine service
Oil changes
Brakes
Full auto detailing
Car restoration services
End of lease repairs
We are also a Certified Emissions Repair Facility in Connecticut. Our certified technicians can perform the necessary repairs to help you pass your emissions test after a failed first attempt. When you choose our facility, our services may even help you qualify for a cost waiver!
From a new paint job to thorough system and fluid flushing to protect against rust and scale build-up, DaSilva's Auto Body does it all. If you need a specific repair or want to know what's wrong with your car, contact our Naugatuck, CT location to schedule an appointment.